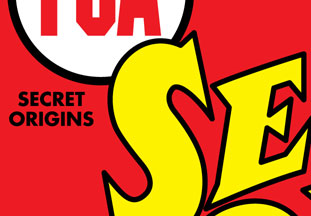 Well, I find myself in a strange posi­tion at the moment: buried under a num­ber of var­i­ous side projects. It's unusu­al for me to get hit all at once like this, so I'm not quite sure what to make of it. They're all the kinds of inter­est­ing and chal­leng­ing assign­ments that are hard to say "no" to, and should be a lot of fun to see through. Got­ta keep them all mov­ing though. If you can imag­ine me fran­ti­cal­ly jug­gling to the musi­cal accom­pa­ni­ment of the "Sabre Dance," you'll get the idea.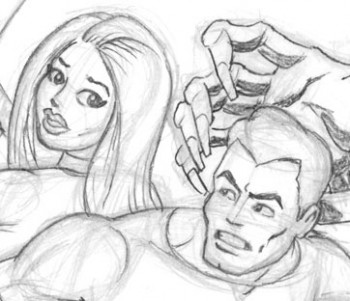 Unfor­tu­nate­ly, though I've got all these projects going, they're all just works-in-progress at the moment. None of them are done and ready to post. Even if they were, some of the peo­ple I'm doing them for might not be ready for me to put them up quite yet. And with the hol­i­days so close, I don't think I'm going to have time to do any­thing else spe­cial for my site right now. So in lieu of that, I hope maybe some sneak peeks at a cou­ple of the works in progress will suf­fice for the moment. It's either that, or let this month go by with­out post­ing anything.
One brand new item I can point out: I am pleased to announce that I am now being rep­re­sent­ed by Ellen Ann Mersereau, who works with a ros­ter of some of the most tal­ent­ed cre­ators in the busi­ness. You can find her con­tact info over to your right in the sidebar.
Wher­ev­er you are, what­ev­er your cur­rent cir­cum­stances, I hope the hol­i­days are good to you; that you have a good Christ­mas, and an excel­lent New Year!