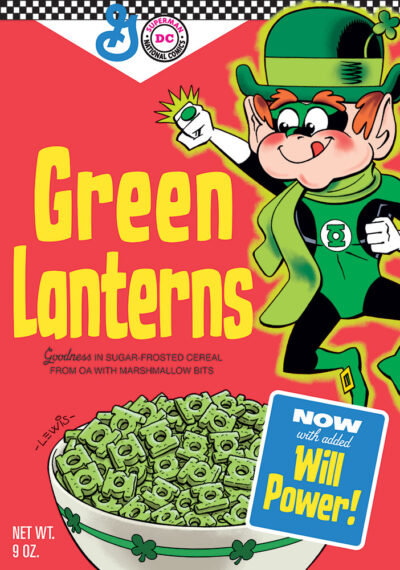 "Bet­ter late than never!"
—said no pro­duc­tion per­son ever in the his­to­ry of animation.
This is one of those weird ideas that popped into my head, and I felt com­pelled to get it out of there and onto paper, then final­ly into dig­i­tal form. It came to mind just before St. Patrick­'s Day, but cir­cum­stances pre­vent­ed my being able to act on it until now.
Most vis­i­tors here will know DC Comics' Sil­ver Age ver­sion of Green Lantern. And pret­ty much every­one knows Lucky, the Lep­rechaun spokesper­son for Lucky Charms cere­al. The idea of a mashup of the two char­ac­ters just struck me as some­thing that need­ed doing. And now, I final­ly did it!
Hap­py Belat­ed St. Patrick­'s Day!