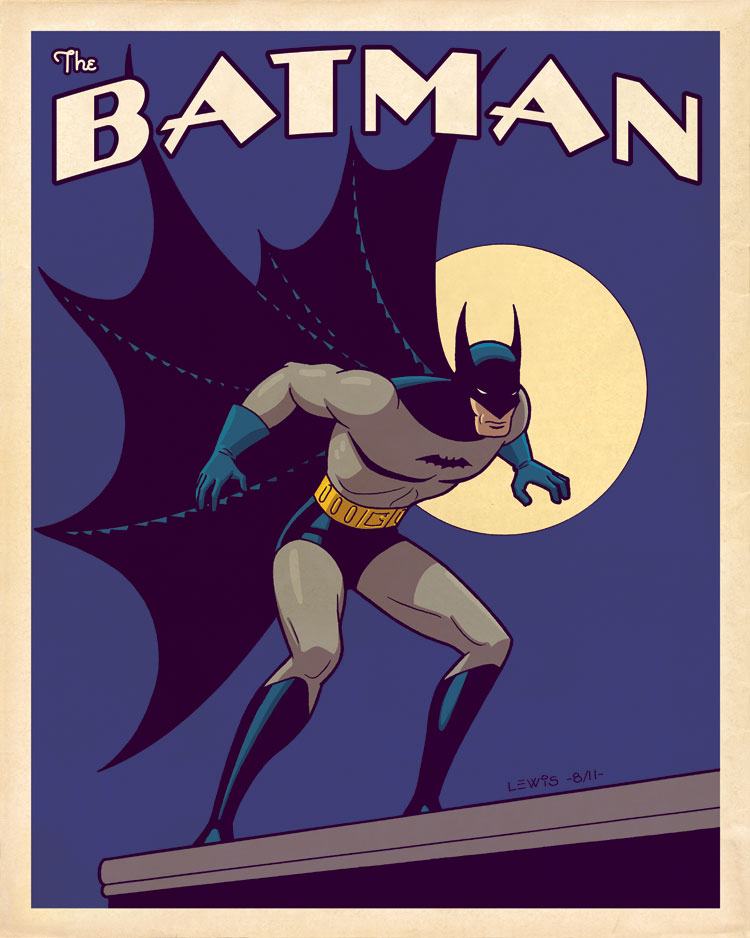 The clock is counting down to DC Comics' big reboot, and it's still got me thinking back on the originals. I thought I should get at least one more post in here, before it happens. Superman was looking a little lonely.
Like I said in my previous post, I've always had an attraction to the early golden age versions of some of these characters, despite the occasional ruggedness in execution. There was a primal kind of energy there that perhaps got lost a little bit along the way, as the artists and writers got better at their craft, and began to formulate the rules for how you were supposed to do this sort of thing.
Last time, I copped to having an affection for the golden age Superman. But if pushed, I'd have to admit that I probably liked the golden age Batman just a little bit more. Those early strips just dripped with mood: dark shadows, misty nights with almost always an enormous full moon, and plenty of strange characters for the Batman to go up against. When I first began to encounter this stuff in those DC 100-Page Super-Spectaculars as a kid, I had no problem at all understanding why kids encountering these stories for the first time on newsstands back in the golden age were attracted to it. This stuff captured your imagination.
In the same vein as the Superman poster, here's one featuring Batman in that early 20th Century Poster Style. This time out, I did my version of a classic pose that Kane used a number of times in those early issues. A very big "Thank You" to Bill Finger, Bob Kane, Jerry Robinson, George Roussos, and all the rest of Kane's "ghosts" over the years who made Batman what he was!